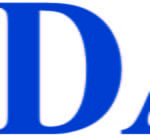 Pinion Advisory recruiting for Active Dairies
The Dairy Farm Manager at Active Dairies will lead a successful farm team and oversee all operations on this large scale dairy farm. You will focus on teamwork, accountability, best practice animal husbandry, safety and efficiency.
Active Dairies will provide you (the Dairy Farm Manager) with:
Long term, consistent and enjoyable work environment that values personal development and working as a team.
Opportunity to enhance your management skills and work with the Tasmanian Dairy Business of the Year (awarded 4 times).
Modern farm infrastructure and machinery and best practice operations.
Central location only 30 minutes to Launceston for all services.
Healthy salary package including a house and flexible work roster.
If you see yourself in this role, you will bring:
3 to 5 years dairy experience with recent management duties,
Understanding of dairy operations and the importance of planning and efficiency,
Best practice experience and skills in:

pasture management,
animal nutrition,
stock handling and management,

Communications and leadership skills to engage with the whole team,
Required licenses and qualifications expected of an experienced manager, and
Willingness to learn and innovate.
Commencing as soon as possible, you will be mentored by the incumbent manager into 2022.
Please call Pinion Advisory (Ashley Evans 0418 854 536 or Carlyn Sherriff 0439 773 688) to obtain the job description and learn more. Please quote PAHR131.